​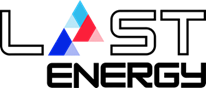 ​
Last Energy
are an on-site solution provider of SMR nuclear technology. They use a customer-driven approach, focusing on first principles to bring nuclear energy to scale and increase access to clean, affordable power.
​
​
Last Energy initially engaged Mint Selection on a Retained basis to appoint a CEO to lead their activities within the UK, a critical international market for the US based outfit. This challenging brief required the attributes and track record of a top tier CEO combined with background knowledge of the UK Energy Market, On-Site Solutions, Complex Projects, Corporate Funding, Off-take Structures and Political Engagement.
Following an in-depth briefing with the company leadership, we delivered a comprehensive 'market mapping' exercise and began contacting the desired talent pool. After creating a 'longlist', and keeping Last Energy updated during bi-weekly 'steering meetings' we were able to produce an impressive shortlist with individuals that fulfilled their initial criteria.
Over a four-stage process, we narrowed the original shortlist down from eight profiles and Last Energy were faced with a difficult decision on who to appoint with two fantastic options hoping to be selected.
Through the process we were able to facilitate additional discussions with key decision makers in policy and industry who didn't fit the brief sufficiently but were valuable contacts for Last Energy to expand their UK operations.
Once the successful CEO was appointed, we were subsequently asked to support the team design for Last Energy to grow in the UK. We've since been retained to appoint the second in command, a Commercial Director.