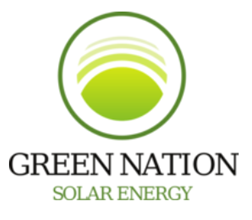 ​
​
Green Nation are an international Solar Developer and Asset Manager. They operate a portfolio that covers utility scale ground-mount and commercial rooftop solar PV. Whilst the core business is centred on the UK market, Green Nation are also active in Spain, Portugal and Italy.
​
​
Mint selection successfully recruit for Green Nation. To date we have supported recruitment within Asset Management, Business and Project Development.
In early 2018 we were introduced to Green Nation and agreed a mandate to help scale their UK Asset Management team. At the time, Green Nation were expanding their Asset Management function and looking to attract a range of experience including commercial to technical competence. Being based in the South-West of England, one of the main challenges was attracting candidates within commuting distance of the office. In addition to this requirement, being an owner-founder business, identifying individuals who would buy into the culture and ambitions was equally important.
On our first engagement we successfully identified a senior commercial asset manager who joined in a Head of Asset Management capacity. Additionally, we sourced a strong technical asset manager who was an obvious fit to the portfolio and company culture. Almost exactly a year on, we were asked to look at a further addition to the Asset Management team, albeit this time an all-round profile with perhaps a little less experience. We successfully managed the third hire within 12 months who was in a position to start almost immediately.
More recently, Mint selection have helped Green Nation identify a UK lead for Business Development and also supported the recruitment process for Country Managers outside the UK.
​We look forward to further growing our relationship with Green Nation, as they continue to expand in the UK and overseas.​